UNIFY SERUM- Hyperpigmentation & Glow. -Vitamin C & Niacinamide. 30ml.
Helps to reduce pigmentation and instantly provides the skin with a more even look and boosts its radiance .
Shipping in 24-48 hours. Select your free samples at checkout.
UNIFY SERUM- Hyperpigmentation & Glow. -Vitamin C & Niacinamide. 30ml.
¿𝗤𝘂𝗲́ 𝗱𝗶𝗰𝗲𝗻 𝗹𝗼𝘀 𝗽𝗿𝗼𝗳𝗲𝘀𝗶𝗼𝗻𝗮𝗹𝗲𝘀?
"Como tratamiento me encanta Unify serum, porque es muy completo, multifuncional y eficaz: revela una piel luminosa y equilibrada desde las primeras aplicaciones y se adapta a todo tipo de piel. Es súper multifuncional".
𝘠𝘦𝘯𝘢𝘪 𝘗𝘦𝘳𝘦𝘻, 𝘵𝘦𝘳𝘢𝘱𝘦𝘶𝘵𝘢 𝘮𝘢𝘯𝘶𝘢𝘭, 𝘴𝘦𝘯𝘴𝘰𝘳𝘪𝘢𝘭 𝘺 𝘦𝘮𝘰𝘤𝘪𝘰𝘯𝘢𝘭 𝘦𝘯 𝘉𝘢𝘳𝘤𝘦𝘭𝘰𝘯𝘢.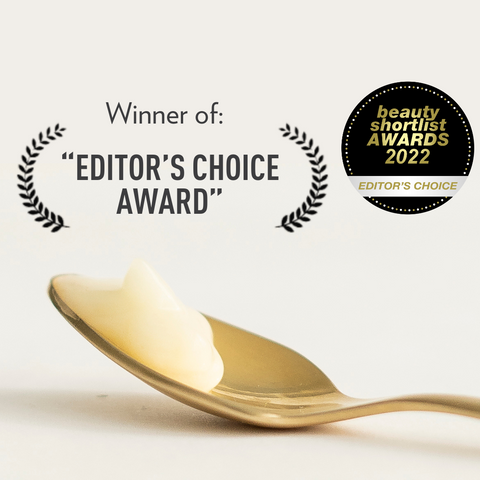 Luminosidad, hidraración y equilibrio
Estoy muy conforme con este producto. Comencé a usarlo hace un mes y por este motivo no puedo hacer referencia a su acción sobre las manchas, ya que no ha pasado suficiente tiempo como para poder evaluar este aspecto. Sin embargo, si puedo resaltar sus propiedades calmantes, restauradoras y equilibrantes. Cuando comencé a usarlo, me habían empezado a salir de nuevo rojeces. Un mes después de su uso, las tengo controladas de nuevo. Por otro lado, llevaba usando un producto específico para restaurar la barrera cutánea desde hacía un tiempo y este producto ha conseguido equilibrar la función de la piel (en mi caso seca), no siendo necesario usar un producto adicional.
Por estos motivos, he de decir que, a día de hoy, estoy muy satisfecha con los resultados. Espero que su acción sobre las manchas sea igual de eficaz, ya que, si resulta serlo, se convertirá en un imprescindible de mi rutina facial.
Skin type:
Aging / mature, Pigmentation / Pigmentación
Desde que me llegó este serum no he dejado de usarlo , tiene un aroma a campo, naturaleza, es una sensación , que hay que olerlo. Mi piel es otra , me la deja aterciopelada, con un brillo que me miro al espejo y me gusto. Creo que este serum ha venido para quedarse , adoro la vitamina C y la niacidamida y este serum lo tiene junto . Es genial y a mi edad 56 esto es una bomba en mi piel . Me encanta
Skin type:
Pigmentation / Pigmentación
Piel perfecta
Llevo varias semanas con este sérum,estoy encantada su textura es muy agradable ni espesa ni fluida,perfecta! se absorbe rápidamente y deja un velo precioso en la piel. Mis manchitas están disminuyendo, estoy feliz!!
Skin type:
Sensitive /Sensible, Pigmentation / Pigmentación
Fantástica
Este es el tercer bote que uso y cada vez me veo mejor la piel, el tono y sobre todo esa luminosidad a piel sana.
Skin type:
Sensitive /Sensible, Pigmentation / Pigmentación
Textura y olor muy agradables
La cogi por el tema de la hipermentacion y para eso de momento llevo poco tiempo de uso. ♥️